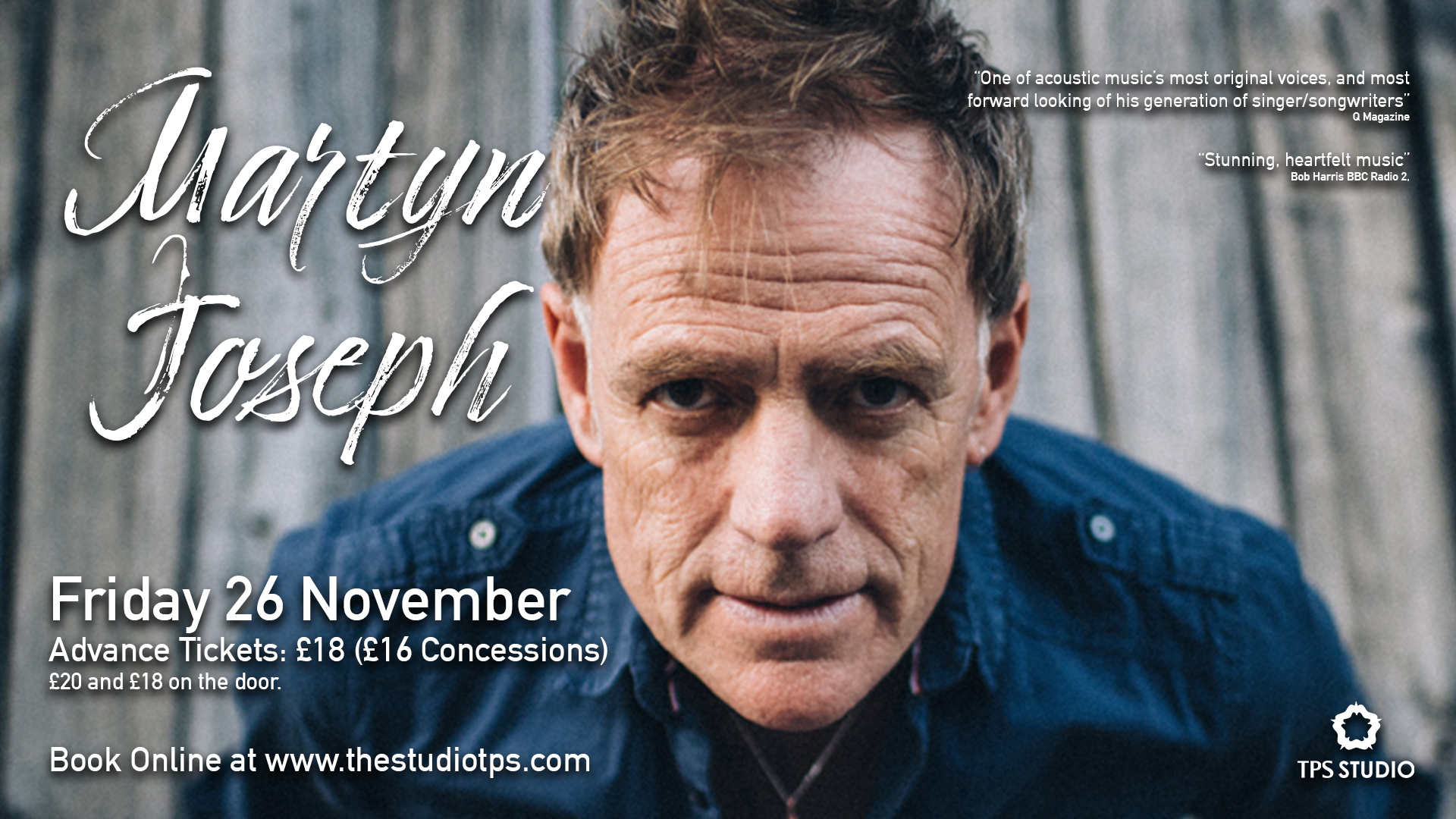 Martyn Joseph
Martyn Joseph is a completely unique and mind blowing artist. Take everything you think you know about singer songwriters….and rip it up. For one man and a guitar he creates a performance with a huge far-reaching sound that is energetic, compelling and passionate. Be it to two hundred people or twenty thousand, he blows the crowd away night after night.
He is gifted with the rare ability to speak to the soul with his expressive and poignant lyrics and has a career spanning 30 years, 32 albums, over a half a million record sales and thousands of live performances.
Compared to Bruce Springsteen, John Mayer, Bruce Cockburn and Dave Matthews, he has created his own style and reputation as a mesmerizing live performer and stands in his own right, built on a reputation for giving what thousands have described as the best live music experience of their lives.
He is hailed as a raconteur weaving tales on topical concerns, as well as stories on the fragility of love, with a magical ability to reach out to his listeners through his passion and humour. Stunning reviews single him out as an unmissable solo performer whose music stays with you long after the show has ended.
"Stunning, heartfelt music"
Bob Harris BBC Radio 2,

"He's never sounded more potent than he does here"
Uncut

"Intelligent and enlightened songs are both energising and provocative…from subtle tenderness to growly indignation. A Welsh national treasure" MOJO

"One of acoustic music's most original voices, and most forward looking of his generation of singer/songwriters"

Q Magazine
Tickets: Advance £18, £16 Concessions. (£20 & £18 on the door).
Next Event
Date

Feb 06 2022

Time

10:00 am - 1:00 pm